This is something different to my usual set up, but I thought it would be fun to share my new musical discoveries of the last few months or so. I think there is a running theme with a few of the artists, they give off a similar vibe to them, but I want to know your opinion!
If I'm completely honest, I thought that his music would be mediocre. With so many young YouTube fans nowadays, I felt like I couldn't rely on them for music opinions and assumed that Troye would have the typical "boy band for 12 year olds" style that I really don't like. However, his music is much more raw and meaningful and has a dark but catchy vibe to it. I love his new album "Wild" not just because of the artwork (which is partly why I was exited for the release) but the teasers for the songs were so well edited and sounded melancholic and beautiful. I also admire the way he utilizes his status on YouTube to advertise his music in a subtle way. Not "You should all buy my new album" more like "Here's a snippet of a new song…what do you guys think?" The promotions for the album included the audience and showed the hard work and effort that Troye has put into the music.
I heard about the 1975 first from someone in my Textiles who is a big fan of them but I didn't look into their music much. I think I did once but it didn't click. Then a few days ago I overheard a conversation on the bus about a concert and "what songs would play first" and the people started listing names like "Chocolate, Menswear and Sex" the song names were so strange that I searched them online and discovered they were from the 1975. Needless to say that their grunge, counter-society image was a big hit and apparently they colour co-ordinate their twitters with their new album covers? That is dedication.
FKA Twigs is another artist who's music videos are edited so well and with such unique concepts. Take "Water Me" for an example. Block colour background, minimal animation, and yet it is amazing! It's a very artsy and aesthetic style video, like something which you would find on tumblr so it has a mixed opinion for what I've seen in the comments. Her voice is also unique, the high pitches she hits in her songs are ones I have never heard in songs before. It may be that I don't remember hearing them or her tone of voice that changes the sound of the pitch but its a small element which changes the song to make it sound personal to her and the listener.
I discovered Ivy Levan through listening to Halsey and Aurora and she is amazing! I listen to The Overtones sometimes as they remind me of a day out me and my friends has ages ago and her music is similar in terms of inspiration. Ivy has a more modern and edgy take on the old school style of music, think 50s style with an edge. "Money" is a song that I listen to a lot as I like the music video theme as well as the song. It's really up beat and I think that the ending screen on her videos is really cute. There is a strong old-school vibe to a lot of her songs
Halsey was hyped up so much on tumblr and I think for a good reason. She's another person who, from what I've seen, uses her platform to advertise her work in a creative way. I don't know much about her, but I do know that there was a controversy regarding "Ghosts" and how it was allegedly sexual, more so than one of her other videos. Mainly because another girl took the place of what people wanted to be a male role. Personally I didn't find it sexual, I think some parts could be considered as hinting at a sexual act but there was nothing compared to other more 'provocative' music videos. As it wasn't disclosed as being sexual or having sexual connotations in terms of the plot line I wouldn't count it. But again, I don't have much background to the topic so I wouldn't like to say. I do remember her saying that the reason she made the video the way it is because she knew that people would say that it was more sexual than her other video when it clearly wasn't. From what I've seen, she seems very honest in voicing what she stands for and her music is haunting, in a good way of course!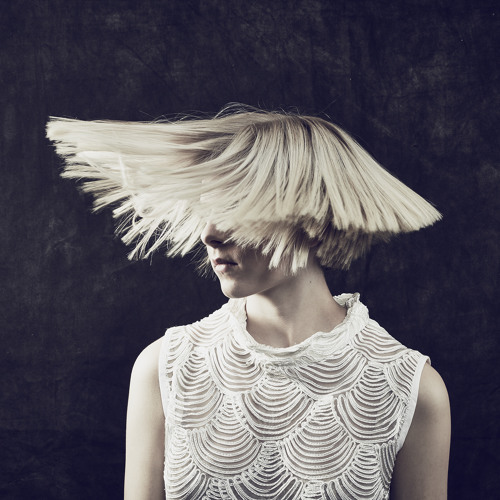 Aurora makes songs which remind me of Sia. Her songs are very dynamic and her videos almost look like they're cut from a movie. Her voice is very versatile and has a style that is melancholic, like your on the bridge of a major revolution or something similar. "Running with the wolves" is an amazing song which starts off calm and builds as you reach the chorus and "Under Stars" is a light and beautiful track which I love.
These are the new artists I've discovered this year, who have you found? Let me know in the comments below, especially if you have any recommendations. Also, I'm not sure this will be a regular blog post, as I found it a bit difficult to express why I like their music, but if you guys liked it I might try to post this every so often!
On Sunday I'll be posting the next collection in my "Inspired By…" Series where I create a small collection of clothes inspired by a music video.  If you have any recommendations of songs to do a collection of fashion illustrations from, leave them on the previous blog post!